Custom Orthotic Fabrication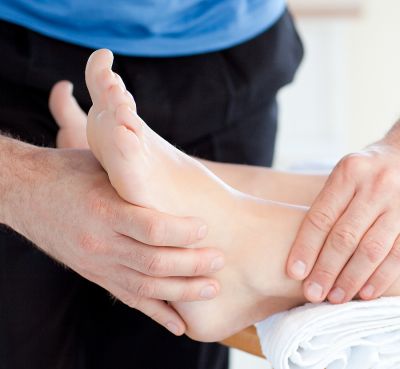 Josh Bailey, our certified pedorthist, evaluates patients' biomechanical alignment to design customized devices that can improve the function of a foot, ankle or entire lower extremity. He may also use this information to provide recommendations for appropriate shoe selection.
This custom fabrication process is yet another way that Rehab Associates goes beyond physical therapy to help patients recover the ability to walk or run without pain.
The orthotic fabrication process includes:
a postural evaluation
an assessment of foot/ankle alignment
casting of the foot
positive mold fabrication/modification
molding of the orthotic materials
grinding materials to exact specifications
Therapists who specialize in Custom Orthotic Fabrication: